PART REDESIGN AND PROCUREMENT IMPROVEMENT YIELDS TOTAL SAVINGS OF $206,500
The Challenge
During a technical line review of a customer's facility, the Field team worked with the director of purchasing to identify cost-reduction opportunities among high-volume parts. One element in particular drew their attention: a stainless steel window hardware part.
Once a low-volume item, the production and procurement methods were never reevaluated after purchasing volume increased significantly in recent years. The stainless steel part was being screw-machined from bar stock, then ordered on a blanket purchase order with quarterly releases.
The Solution
Once identified, Field led the customer's engineering department through a 'Fit, Form and Function' review of the part. Field engineers calculated the necessary changes in tolerances and radii, then redesigned the part for cold heading. All this was completed without any changes to the mating parts. The new manufacturing process was validated in Field's lab, and the team began eliminating costs from the procurement process.
To reduce inventory, Field implemented a simple KANBAN system, which set reorder triggers at a pre-determined level.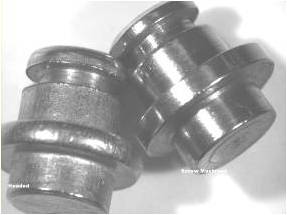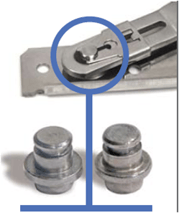 The Results
With over four million EAU for this particular piece, Field was able to lower the piece price by 54%—yielding savings of $196,000; lower procurement and inventory by $10,500; and with the new KANBAN system in place, lower inventory from an average of eight weeks to one week.
Not only that, but the new engineering process reduced chips and burrs that resulted from the screw-machined manufacturing process, increasing quality and reducing material scrap. This case study is one of many in which Field's proactive and technical approach to fastening yielded significant savings for our customer.
54% REDUCTION IN PIECE PRICE YIELDING $196,000 IN SAVINGS
$10,500 REDUCTION IN PROCUREMENT AND INVENTORY
INVENTORY REDUCTION FROM AN AVERAGE OF EIGHT WEEKS TO ONE WEEK.
Total Cost Savings With Field: $206,500