Transitioning Fastener Suppliers: Have No Fear
We understand that transitioning suppliers can be a fearful thought, and an even more daunting task to implement. But here at Field, we have a strong implementation team in place to make sure that the transition for you is simple and streamlined.
With the utilization of technology, we map out the entire process from start to finish as well as beyond implementation to ensure your system is running correctly. Our job here at Field is never done.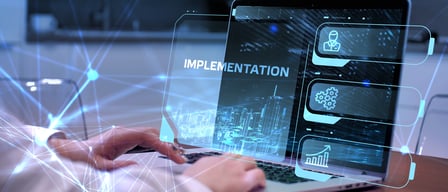 PFEP (Plan for every part)
Our approach to onboarding new business is tailored to each specific customer. We know all too well, that no two customers are the same. But one thing that remains consistent is that Field does the heavy lifting. We have done hundreds of customer fastener implementations, and we have a proven action plan that we know works.
Our Plan For Every Part Document, known as PFEP, ensures that you get the right part and that there is not a gap between service as you transition from the former supplier.
Customer Portal
Our customer portal is a one stop shop that holds the updates and status on the project, as well as allowing you to communicate with the cross functional team here at field.
So even though we do the heavy lifting, we always offer transparency so you can see exactly what is happening behind the scene here at Field. You can have the ultimate confidence in knowing the exact status of the transition.
Feedback
We don't just say we are the best at transitioning your fastening system. One of the last steps to our streamlined fastener implementation process is feedback. A survey is sent out to all our customers to have them give us honest feedback for their completed customized transition. Things we are rated on:
Our responsiveness
Our Team
Our Service
Our On-Time Delivery
Ease of Working With Us
Our Presence of 5S within VMI
Our Understanding of Your Requirements
What We can Do Better
And how likely you are to recommend Field as a Supplier
We utilize this information to make sure we are continually improving the process for future customers.
Our fastener transition process is just another thing that makes us one of the leading fastener companies.
Contact us today for a free assessment of your needs. We promise for a smooth transition.