Field Fastener Named to Modern Distribution Management's
2022 Top Distributors List
Field Fastener ranks on the annual wholesale distribution industry Top Distributors List.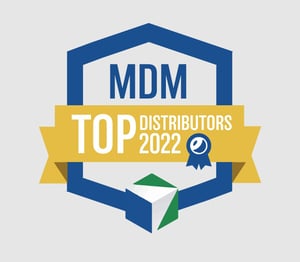 8/12/2022: Field Fastener, a distributor of fasteners, C-commodities, and machined components, announced today that it has been named one of Modern Distribution Management's (MDM) Top Industrial Distributors for 2022, landing at number 16 within the Fastener category.
MDM's annual list of Top Distributors ranks the Top 150 North American industrial, construction and commercial product distribution companies in the United States. Selection to the annual list is based solely on revenue factors across 17 discrete sectors across the wholesale industrial distribution industry.
"While it's been a challenging past two years, it has also highlighted the critical role distributors play in keeping the U.S. economy running," stated Mike Hockett, MDM Executive Editor. "These top distributors continued to innovate, problem-solve and persevere in a complex business environment."
The MDM Top Distributor List is the definitive listing of the top performers in the wholesale distribution industry. By recognizing companies throughout the 17 business sectors, MDM aims to promote the health and prosperity of the distribution industry as a whole. MDM's rankings are based on 2021 revenues, either reported or estimated by MDM researchers. Sector rankings are based on revenues attributed to that vertical only.
Fastener List